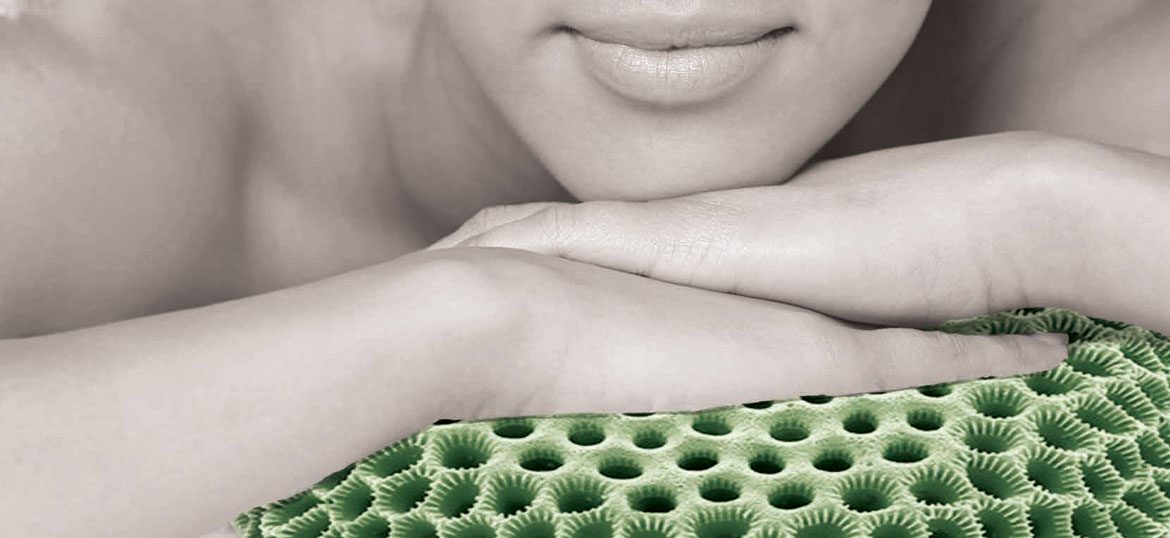 Powerful Peeling
Fossil Peeling Powder® is a natural peeling powder made from diatomaceous earth, a sediment millions of years old formed from the protective shells of diatoms, a type of algae. It offers an excellent peeling performance, protects the skin thanks to its rounded particles and is exceptionally suitable for use in modern peeling products for the face and body. Fossil Peeling Powder® is based on the unique saltwater diatomaceous earth that is only found and extracted on the Danish islands of Fur, Mors and North Zealand. Fossil Peeling Powder® has a particle size distribution of mainly between 0.3 and 0.6 mm, ideal for use as peeling particles, ensures noticeably smoother skin after use and achieves perceptible in-depth cleansing. It is 100 % natural powder and also an ideal alternative to synthetic peeling particles (e.g. made from polyethylene). Fossil Peeling Powder® is suitable for a wide range of applications: from exfoliation of delicate facial skin to exfoliation of the hands and even the roughest areas, such as feet or knees,  O/W and W/O emulsions, gels and lotion.
INCI Name: Diatomaceous Earth
Preservation: None
Origin: Mineral
Cosmetic Applications: Face and body scrubs; suitable for O/W and W/O emulsions, gels and lotions.
Suggested Usage:3-7%

Ecocert & Cosmos listed.
Raw material conformed to the Ecocert and Cosmos standards.