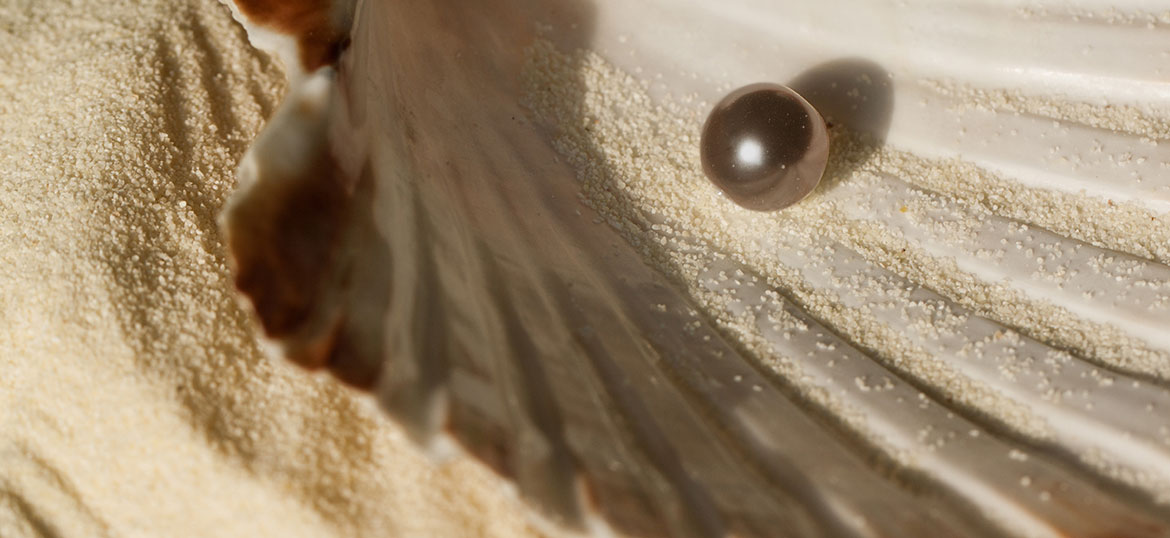 Polynesian Lagons Jewels…
According to a legend, Tahitian Black Pearls are a gift to men from the Tahitian god Oro, king of the sky.
Considered as the secret treasure of coralian islands, this pearl has been seen for a long time as an imperial symbol. Indeed, in the 19th century in Polynesia, black pearl was used to adorn the queens, which explains the name "Queens' pearl". The black pearls used to make this ingredient exclusively come from pearl farms where the selecting culture process consists in introducing a mother-of-pearl nucleus into the tissues that produce the pearl material.
This natural process is a protective mechanism of the oyster to avoid any introduction of a foreign body in its flesh. This pearl with wonderful glints reminds turquoise water of Polynesian atolls.
INCI Name: Pincada margaritifera
CTFA Name: Pearl Powder
Recommended used:
Grade 1: Soft exfoliating and remineralizing effects on body and face (Remineralizing face cream, Spa product, soft scrub creams, soft scrub face gels..)
Grade 2: Remineralizing and slightly iridescent properties on face skin