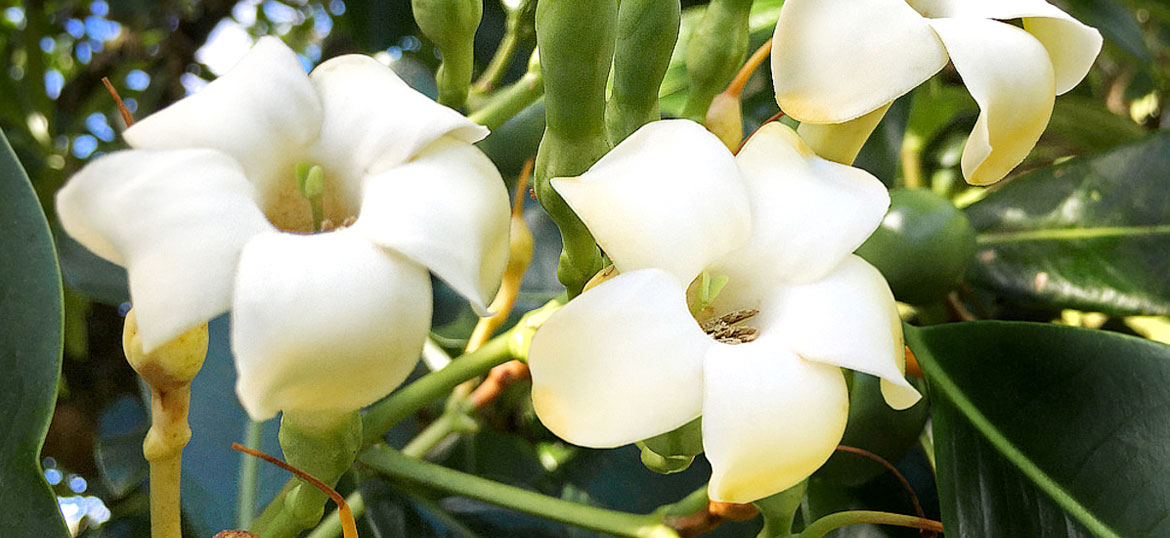 As Tiare in Tahiti, Kau Pe is the emblem of Marquesas. Used in circlets, Kau Pe flowers are particularly appreciated for their entrancing, fine and delicate fragrance, In modern cosmetic, glycerin remains one of the most adapted extraction solvent. Free from toxicity, it enables to
make soluble many vegetal actives.
Kau Pe Glycerin Extract, with its very soft touch, associates the nourishing properties of glycerin with the sweet fragrance of Kau Pe, for many different cosmetic uses.
Recommended used:
Face and body care products (moisturizing creams, body milks, lotions…) : 3 to 10%
Sun and after-sun products (milks, creams, lotions…) : 1 to 5%
Hygiene products (shampoos, shower gels, soaps…) : 0.5 to 2%